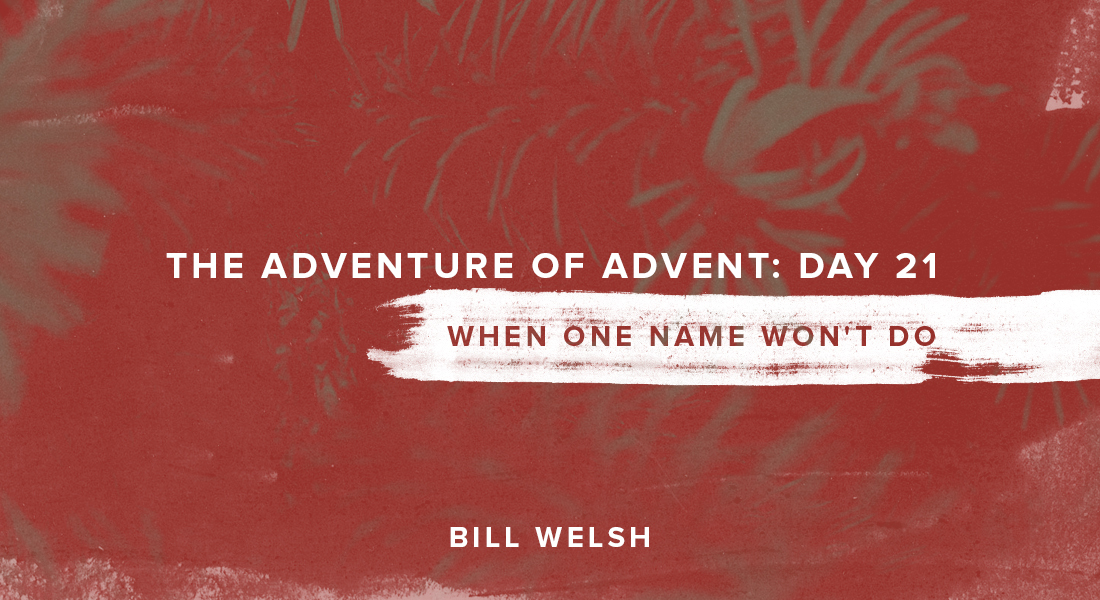 "And behold, you will conceive in your womb and shall bring forth a son, and shall call His name Jesus" (Luke 1:31).
"She shall bring forth a Son and you shall call His name Jesus, for He shall save His people from their sins" (Matthew 1:21).
Perhaps one of the toughest tasks in early parenthood is choosing the name our children will carry with them through their lives.
My wife, Joy, and I have four children whom we carefully and thoughtfully named. Bethany was named for the city where Jesus' greatest miracle took place. Shannon was named after a beautiful river in Ireland. Jeremy's is another form of the Biblical name, Jeremiah. Starlin, the name of our youngest daughter, means "beautiful star."
Thankfully, the naming of God's Son was not a decision Joseph and Mary had to make. The angel instructed them both…"Call Him Jesus."
But wait! Jesus had lots of names. Isaiah 7:14 said, "Call Him Immanuel." Isaiah 9:6 goes over the top on the names, adding five more: "Wonderful, Counselor, Mighty God, Everlasting Father, Prince of Peace."
Paul, in Philippians 2:9-10, simply says God gave Jesus the "name above all names." A name is more than the personal word your mother uses to call you to dinner. Your name speaks of how people see you, your reputation and character. To call Jesus "by His name," is to understand that He's all we need. He's the One with the highest integrity, character and capability. He has an exalted name, a good name, a trusted name. His name is "wonder-filled, wisdom-filled, peace-filled." He is the perfect, eternal and powerful Father. And that name, "Jesus." That one is where it all starts. That name means "Savior." Start there. Call on that name; then let Him be all He came to be.