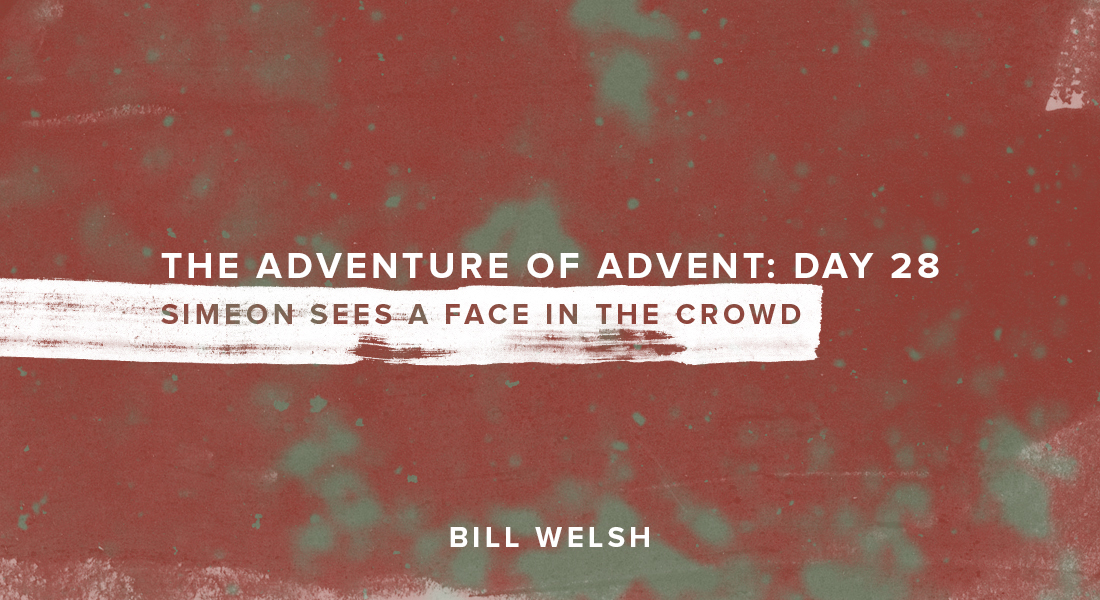 "That day the Spirit led [Simeon] to the temple. So when Mary and Joseph came to present the baby Jesus to the Lord as the law required, Simeon was there. He took the child in his arms and praised God, saying, 'Sovereign Lord, now let your servant die in peace, as You have promised. I have seen Your salvation, which You have prepared for all people. He is a light to reveal God to the nations, and he is the glory of Your people Israel'" (Luke 2:27-32).
The day had come. Perhaps Simeon waited for decades or just a few days, but the "promise given" was now the "promise fulfilled." He came "by the Spirit" that day, ascending the Temple Mount at just the right time. He saw all the typical, daily activity there: conversations and theological debates, prayers, songs and ceremonies, and sacrificial animals being led to the place of their execution to make things right between God and the worshiper. Then he saw them. A young Galilean couple carrying their first baby to be dedicated as God's Word commanded. Perhaps God handed down that mandate knowing that THIS day, THIS couple would bring THIS Son who was being prepared for "all the people" as a future sacrifice.
Simeon not only saw this face in the crowd, he understood that to see the face of Jesus, was to see Salvation. What was true for Simeon is true for us. To see Jesus for who He is, and to embrace Him and worship, as Simeon did, is to be truly ready to "die in peace."
That face in the crowd had come to die for the crowd, the whole crowded world. See Him. Embrace Him. Find peace in Him.