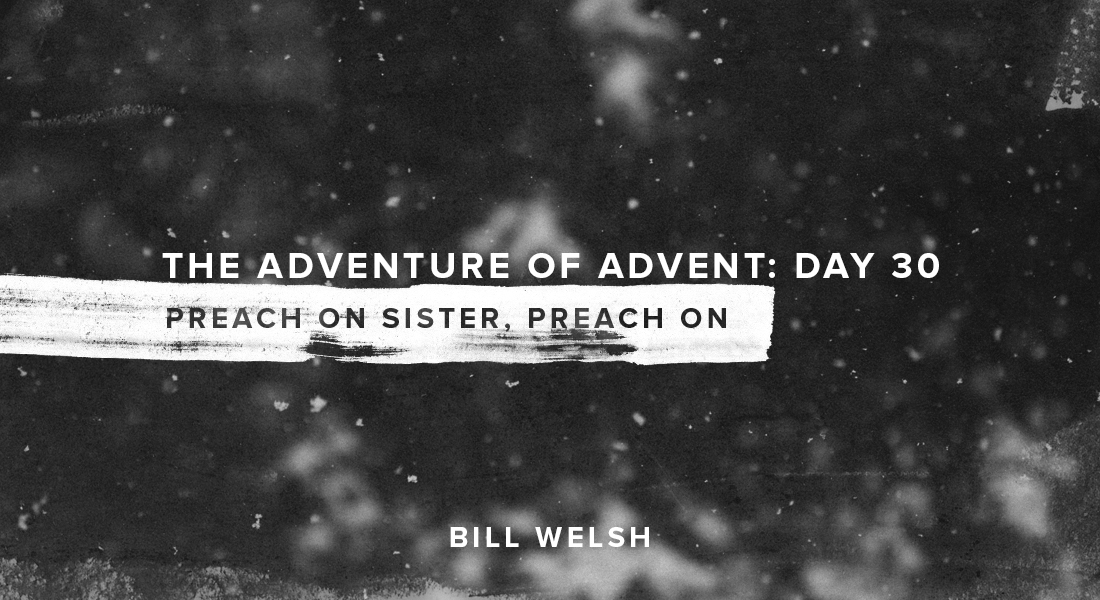 "Anna, a prophet, was also there in the Temple…and she was very old. Her husband died when they had been married only seven years. Then she lived as a widow to the age of eighty-four. She never left the Temple but stayed there day and night, worshiping God with fasting and prayer. She came along just as Simeon was talking with Mary and Joseph, and she began praising God. She talked about the child to everyone who had been waiting expectantly for God to rescue Jerusalem" (Luke 2:36-38).
Anna was the right woman, at the right place, at the right time. As Simeon delivered sad words about Jesus' future and Mary's pain, God plugged-in a megaphone of hope, to remind us all of the Great News that Messiah was here. That megaphone was an 84-year-old widow who literally lived at the temple. With no husband but God (see Isaiah 54:5) she decided to move into God's house and was there day & night praying and fasting.
Anna was a temple fixture, like an eighth branch of the beautiful Menorah, which she had never seen. It was in the inner temple rooms a woman could not enter. But Anna was indeed a bright light to those she met, especially this day.
The sound of Anna's praises would've especially comforted Mary with a touch of heaven at that heavy moment. Yes, Simeon spoke for God, but Anna provided that next chorus of "hallelujah" so needed at that moment. Then Anna's praises turned to preaching, as "she talked about Jesus to everyone," who'd been looking, hoping and waiting for God to rescue, save, restore and forgive. May our voices lift the same praises and speak the same truth to those who are hungry for heaven's greatest gift…Jesus. Preach on, Anna, preach on.