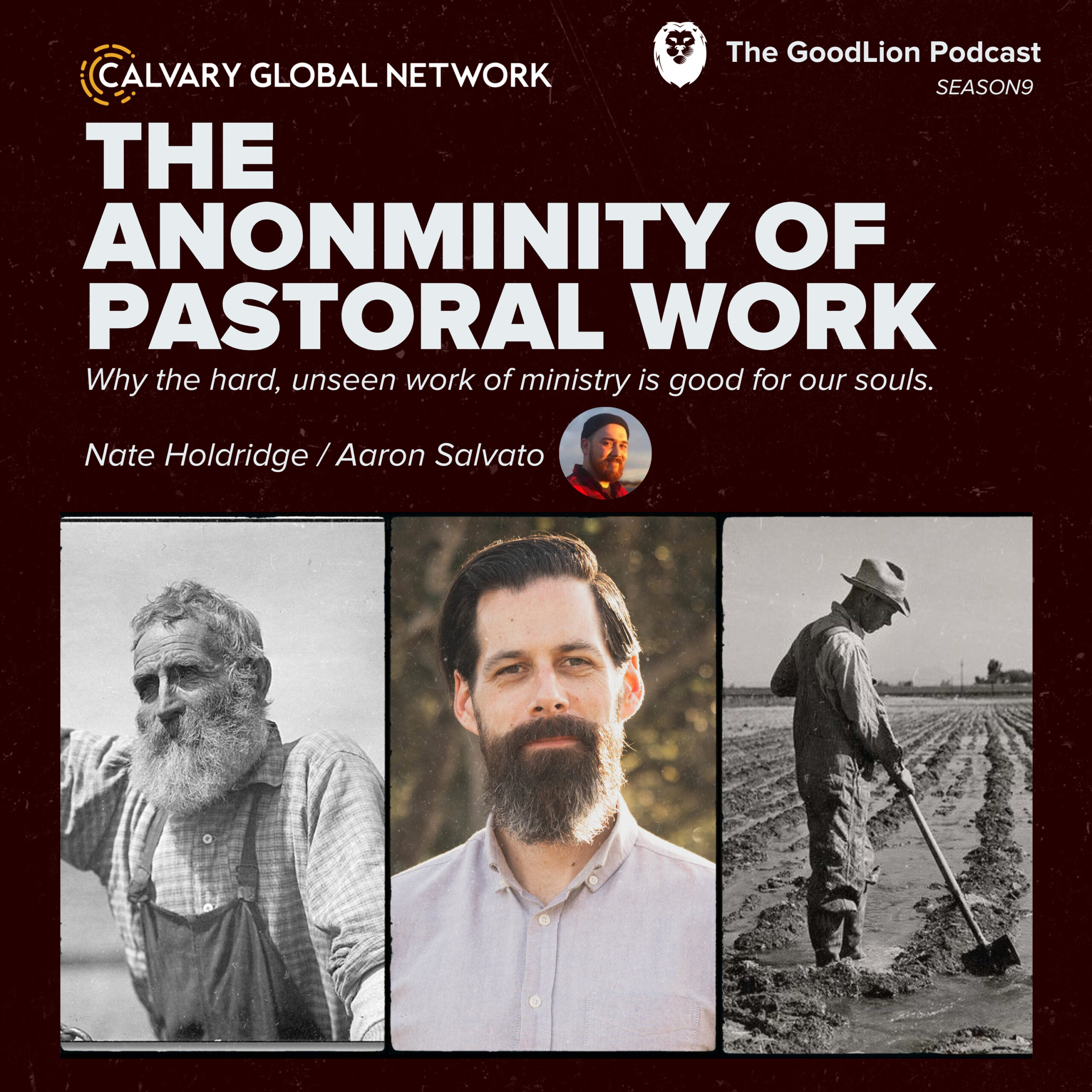 In this episode, Aaron is joined by guest Nate Holdridge to discuss the anonymity of pastoral work. While pastoral work may seem like a public job in this age of celebrity pastors, Nate argues that embracing the anonymous aspects of this work is a better path, and essential for the pastor's soul.
Using Paul's image of the farmer and the field, Nate highlights that the pastor, like a farmer, is a mere worker employed by God. The only one in the equation that matters is God, who gives the growth. This means that good pastoral work has a tinge of anonymity, where pastors do work that is often unseen and are there for the service of the field. They cannot produce fruit on their own.
Throughout the episode, Aaron and Nate discuss various topics, including the comparison game that can steal a pastor's joy, and the importance of faithfulness. They also delve into the idea that growth of depth is more valuable than numerical growth, and that workaholism can be harmful to the pastor's soul.
The pressure that millennial pastors feel to live up to the older generations, and the pitfalls of pastors building a social media platform for themselves, are also explored. Nate shares his views on why pastors should consider the anonymous aspects of their work as a healthy antidote to the temptations and pressures that come with the public nature of pastoral work.
We believe this episode will encourage pastors who are working hard but feeling unseen. No matter the size of your church or the length of your time in ministry, pastoral work is often challenging and can feel lonely. It is easy to get caught up in the comparison game, social media pressure, and the drive for numerical growth. However, we hope that this episode speaks to your heart and reminds you that it is the Lord who brings the harvest. May you be reminded that no matter how unseen your work may feel, it is essential and valued in the eyes of God.
—
Nate Holdridge has served as senior pastor of Calvary Monterey on California's central coast since 2008. Calvary's vision is to see Jesus Famous. Nate teaches and writes with that aim at nateholdridge.com.
Nate also leads the Jesus Famous Podcast, conducting interviews and discussions that help keep Jesus first. He has also written The No-Nonsense Biblical Man, Dear New Dad, Whole-Hearted Work, (un)Reasonable Faith, and more. Nate also serves as a member of the Executive Team of Calvary Global Network.