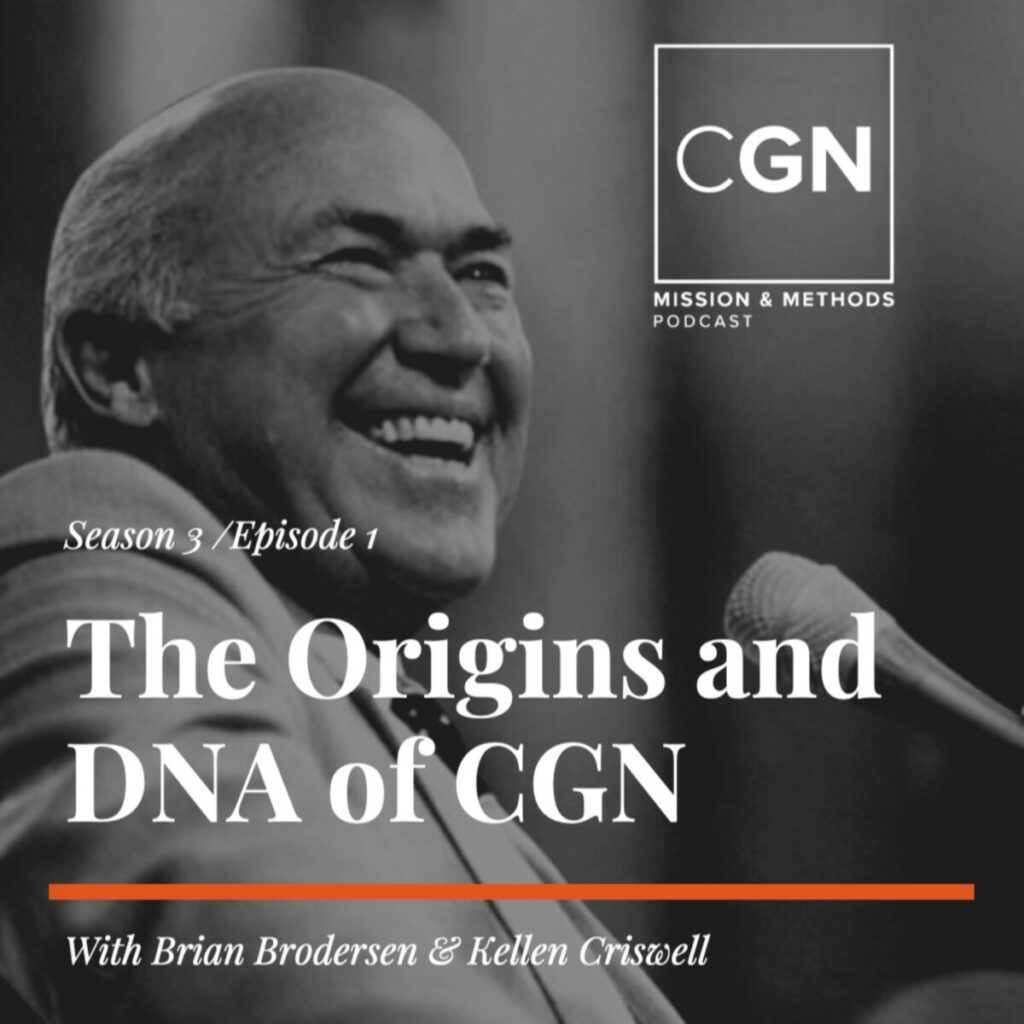 Welcome to Season 3 of the CGN Mission & Methods Podcast!
In this first episode of the new season, host Nick Cady speaks with Brian Brodersen and Kellen Criswell about the origins of CGN, including how it is related to and building upon the heritage of Calvary Chapel.
This episode features clips from Pastor Chuck Smith, as we discuss the heart behind CGN.
New episodes will be released every two weeks, on Wednesday morning. Make sure to subscribe, and new episodes will be delivered to you as soon as they are released.
___
The CGN Mission & Methods Podcast is the official podcast of the Calvary Global Network (CGN). The podcast features discussions on theology and ministry practice related to three foundational aspects of Great Commission work: gospel proclamation, disciple making, and church planting. Guests include church and mission leaders, missiologists, and theologians from Calvary Global Network, and friends of CGN of diverse evangelical traditions from around the world.