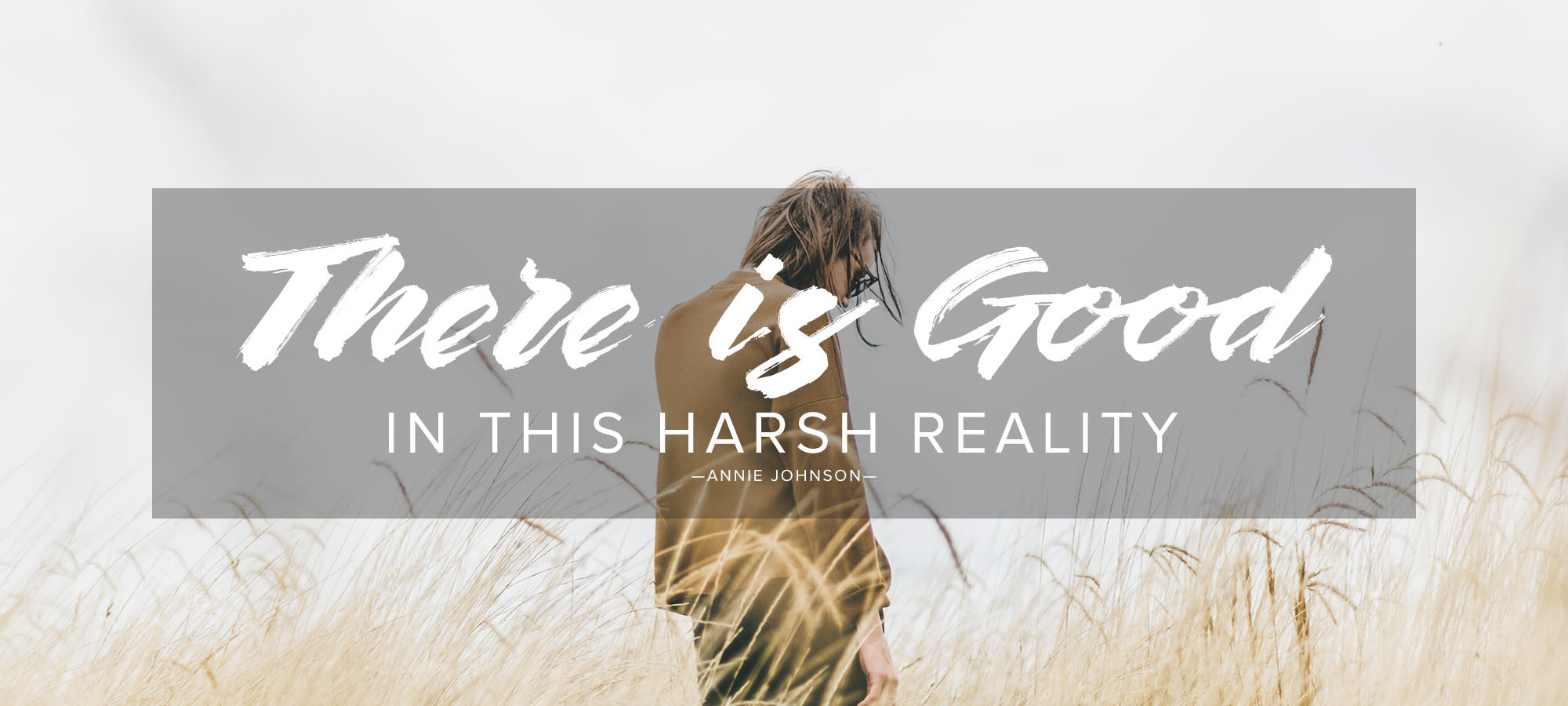 I like to think I am an enjoyer of good things. A sunset of brilliant colors, a cup of coffee that tastes of good quality, a flower that smells of good sweetness, a book that makes me recognize new (or old) goodness. Good is good.
Sometimes goodness comes in the form of newness. New mercies — unbelievably good. New ideas — helpful and inspirational. New information — aha! It all makes sense now. New socks — it cannot be denied. Fresh air or fresh vegetables or clean sheets. Good stuff.
Sometimes goodness comes from understanding. An idea, long mulled over, suddenly crystallizing in glorious golden light. The Gospel realized afresh in my heart; the knowingness of like-minded fellowship, sincere friendship or clarified expression; the blessed figuring-out of something.
Sometimes goodness is even stored up in expectations. A new year — this will be the best one yet. A new book — it's off to a great start. A new person or ideology or season or flavor spectrum or a freshly sharpened number two pencil with which who-knows-what-goodness can be written. Expectations are delicious. But somehow they don't last, and reality seems to crush them into less-than-palatable crusts.
Somehow that love of goodness, of newness, of expectation within me shrivels because I just can't handle reality.
Reality is not what I have hitherto expected. I expected goodness! I had hopes! I had hoped… and now I just don't understand. It can make me a bit cynical about goodness. All that pent-up disappointment silently pleads that, This cannot be goodness. I expected, but not this. I tried to understand, but it doesn't add up. I looked to new mercies, and they seem neither merciful nor new.
Something within me, due to this life of reality-induced disillusionment, has developed a bit of frustration and understandably so. My expectation for myself, as a walker-by-faith, is that I'd keep up buoyant hopes, and that I'd trust – you know, be good at it. My "truster" within generally wants, knows, wills and endeavors to trust. But there's a "doubter" within me as well that begs a hard question, and I've come to believe it isn't there without purpose.
Frustration with "Reality-as-it-Seems" is more pervasive in human souls than we probably let ourselves admit. Goodness is good, and I wanted this to be good; but THIS is not very good. So I want to give up trusting, and I feel terrible, condemned and guilty for even slightly supposing that "this" isn't quite good enough. Because, oughtn't it be?
I've become more honest with God in the past few years. He imparted to me a "truster" within, and I find myself equally entrusted with a "doubter." The goodness-seeker within me cries out, Don't ever doubt! It isn't good!
But what if a little, well-used doubt here and there actually is good?
What if God allows me to be disappointed, disillusioned, and at times even despondent for a while, when goodness just doesn't seem to be good or enduring enough? For goodness is part of God's character: He is Good.
He is also eternal. Goodness, therefore, I presume, is meant to be eternal. But the type of goodness I'm accustomed to seeing just doesn't stick around, if it materializes at all. Anybody with me? The most glorious sunsets, coffees, books, ideas and pencils all have an end, alas! Understood-ness in personal relationships does not remain static, for as living beings, we are continually growing and changing and learning and becoming (which, as a side note, is a good thing); but what was cannot last.
So if my idea of goodness doesn't stick around much past the momentary, my "doubter" leads me inquire about the nature of goodness. If even the best (most good) thing I see cannot last, then what, in fact, IS good? What is goodness? I ask because my search for it (as a liker of good) seems endless and unsatisfactory at this point in my process.
I think David, the Psalmist, felt this love of good and likewise this un-good disappointment. He wrote that he himself (the man after God's own heart!) was capable of and even prone to losing heart. Losing heart, the lifelong certainty; goodness indeed! But, ironically enough, he used that fact to point exactly to goodness.
"I would have lost heart, unless I had believed that I would see the goodness of the Lord in the land of the living. So wait on the Lord; be of good courage, and He shall strengthen your heart. Wait, I say, on the Lord" (Psalm 27:13-14).
So I was right in the first place! Goodness ought to make me not want to lose heart! (Even though mine usually does!) David felt that too, but he knew how to "strengthen his heart in the Lord his God" even in times of distress (1 Samuel 30:6). This implies that my loss of heart is profitable in me, pointing me toward The One Who Is Good, seeking until I find His goodness. I find it further comforting that such goodness can be found in present "land of living" circumstances.
Beholding satisfying goodness in reality is possible.
My firm belief in seeing goodness here is restored, but my methods of finding may need to change, my rush-to-apprehend calm down. Maybe all these constantly swirling changes ARE the goodness of the Lord for me here, and I can relax and let them swirl. I can look for and enjoy the fading good things today by receiving them as gifts from God.
We are made to rejoice in goodness. Don't forget to rejoice, soul. When disillusionments resurface, I can put my expectations of goodness on the Lord-Who-IS-Goodness, and though goodness may tarry, wait for it. He will strengthen my heart. I can slowly come to know enduring goodness, even through enduring.
There is goodness eternal to be found today too. I can entrust my frustrated, doubting, not yet-goods to the Giver of all good things. It is not against His character to use hard things to get me to look at Him afresh, and in Him, to find hitherto unseen facets of His goodness. I can expect newness and understanding as I allow Him into my reality. It may be slow, but it will be true and lasting — just like a jewel, dug, chiseled, refined and dazzlingly beheld. I think that's the best kind of good.