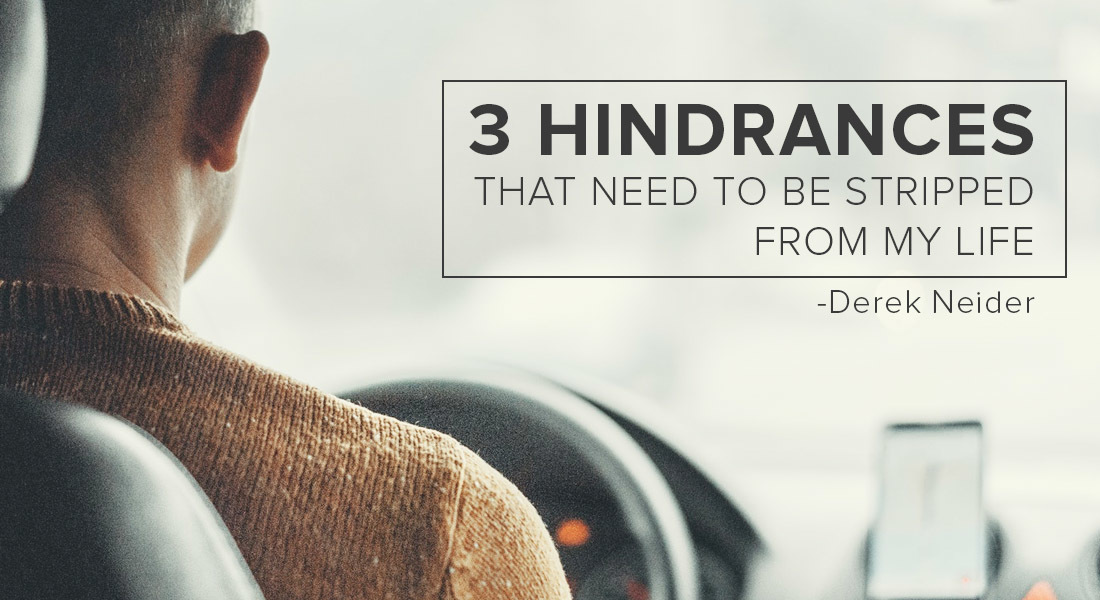 A few years back I had this great idea of restoring a 1972 Chevy Blazer 4X4. I loved that specific year, great body lines, removable top, and it looks great with a 6″ lift kit. A good friend in the restoration business started the search and called me a few days later with what he said was the perfect truck to restore. What I got in my garage was affectionately nicknamed by my kids "Mater" after the rusted-out bucket of bolts tow truck from the Disney movie Cars.
I really had no idea how much work was ahead of me. Step one was stripping the truck down to frame and body and grinding out all the rust. Everyone knows if you don't get all the rust out it will come back with a vengeance. You can paint over it, but in time, it will bubble through the paint and eat away at the body and frame of the car. In other words, stripping is essential for not only a good restore, but one that lasts.
Sometimes the same can be said for our lives and our churches. We want an enduring work of God that brings Him glory but just covering up the imperfections won't produce that. Sometimes what's needed is a deeper work. This has been a prayer for our church over the last several months as we've seen God working in three specific areas.
1. STRIPPED OF RELIGIOUS PRIDE
Nothing is more dangerous to a genuine work of God's Spirit than religious pride. The Pharisees stand for everything that any sane Christian doesn't want to be. They had inflated egos perceiving themselves to be better in every way than those around them. They believed their religious works were the basis for their supposed right standing before God. They were all religious show on the outside while the things most important to God were missing on the inside. All of this and more made them inflexible old wine skins, unable (and unwilling) to contain the new wine of God's desired work.
What a deep deception it is to believe you are God's instrument, when in reality, you're a hindrance to what He desires to do. That religious pride needs to be stripped away and replaced with a raw and tender heart toward Jesus. Jack Miller popularized the phrase, "Preach the gospel to yourself," which has now been passed on by notables like John Piper and Tim Keller. It's good advice. We need to constantly remind ourselves that it is the gospel and the gospel alone that has saved us. When pride and self-sufficiency or egotism begin to rise, we need to grind it down with the gospel and rest our hope and our work completely upon the grace of God.
2. STRIPPED OF WATERED DOWN, UN-EMPOWERED PREACHING
Since I pastor in Las Vegas, every weekend I see a very unique cross section of humanity, and the need is great. Yet, like in so many large cities, a good portion of pulpits are centering their messages on self-help sermonettes or inspirational encouragements. While the idea may be that we need to give people what they want, our real responsibility is to give them what they need, and they need Holy Spirit empowered preaching and teaching of the full counsel of God's Word. I don't mean teaching that is simply conveying information. D.L. Moody said, "The Bible wasn't just given for our information but our transformation." Our preaching and teaching stands on the power of God's word, but it should be delivered with the fire of God's Spirit and from hearts and minds ablaze with His presence and divine unction. Moreover, we need to travel where others fear to tread. Over the past couple of summers, we have focused on a series called "Uncensored," where we have addressed the most controversial and taboo topics that our culture is dealing with such as transgenderism, can a Christian be gay, race, divorce, prescription drug abuse and more. I think our culture needs Spirit empowered pastors who are willing to lead the way in teaching the truth in love.
3. STRIPPED OF CATEGORIZING THE PEOPLE OF GOD
I love looking out over the congregation on any given morning and seeing an ethnically diverse group of people from all walks of life: homeschool moms, lawyers, casino executives, people who work in hospitality, former exotic dancers, prostitutes and pimps. Only God can do that. Only God can transform lives and simultaneously break down walls so that we see each other as "one in Christ." There are no categories; the ground at the foot of the cross is level.
Sectarianism comes naturally to us, but in the church and among churches, it must die. Paul said to the church at Corinth that divisions like this are a sign of carnality in Christians. And from my experience, it hinders the progress of the Great Commission. There are moments where I want to shout to the people the famous words of Rodney King, "Can't we all get along?" Ultimately, the answer is love and sharing His love with one another, which covers a multitude of sins and identifies us as belonging to Jesus. The world needs to see the miracle of Christ's love working among His people.
We all share the desire of experiencing a mighty outpouring of God in our generation, a genuine work of spiritual restoration. It may be that the first step to this great God glorifying work is some good, old fashioned body work where it's needed most, beginning with you and me.