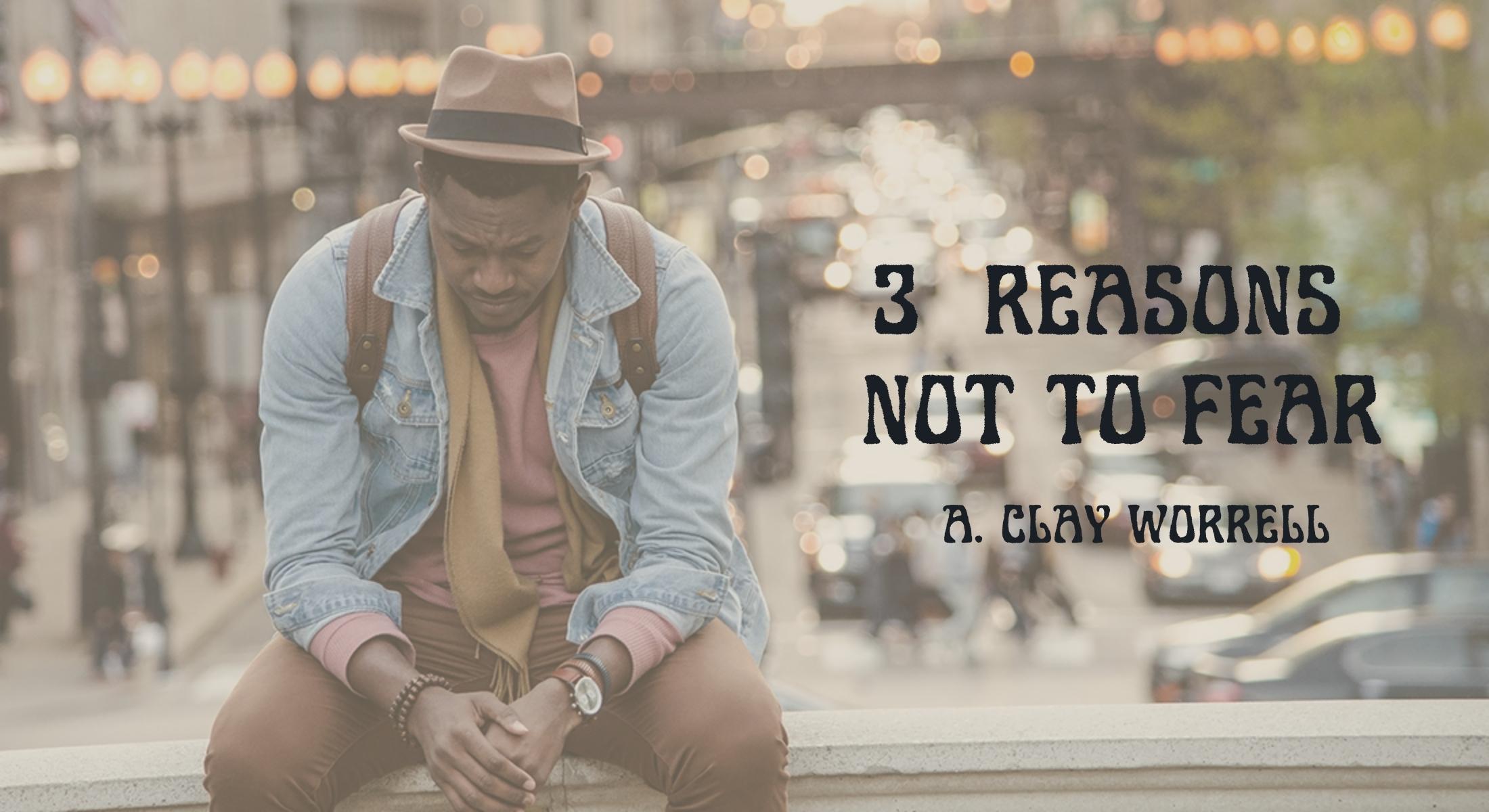 We are living in scary times. It seems every time I log on my social media accounts or look at the news, there is another tragedy or threat of global disaster, whether it be World War III, another mass shooting, hate crimes, or yet another variant of COVID-19 spreading like wildfire. And if the global tensions and horrific tragedies were not enough, every day I see inflamed political posts. It is no secret that, here in America, we are living in the most polarized political climate that we have seen in recent history. There is more anger, vitriol, and outrage being publicly aired than ever was possible in previous generations, and in my view, it is only expanding the schism that exists between political and philosophical perspectives and acting as a societal cancer that is steadily eating away at basic human decency.
We are living in chaotic days, and with the ever-increasing uncensored publication of the most horrific events around the globe, it is no wonder there is a climate of fear that has swept the western world.
And this is a problem because fear bears fruit. And the fruit of fear is bad fruit indeed.
When people fear, they naturally react with anxiety, with hate and spite, with violence and with cowardice. You don't have to look far to find the fruit of fear these days. Again, all you have to do is log in to social media where people can word-vomit their most inflammatory and reactionary thoughts, with no risk of genuine consequence. This grieves me, especially when I see this type of behavior coming from people who claim to follow Jesus.
I'm convinced the fruit of fear is, across the board, the opposite of the Fruit of the Spirit.
So, what is the answer to all this? I would like us to consider together some of what the Scriptures have to say about fear. My prayer is that you and I will allow our thinking and our actions to be shaped by the Word of God rather than the current societal tides.
Faith and Fear Don't Coexist:
"The LORD is my light and my salvation; whom shall I fear? The LORD is the stronghold of my life; of whom shall I be afraid?" (Psalm 27:1 ESV).
We serve a mighty God. When we have a real and right perspective of who God is and who we are in Him, it is impossible to fear anything other than Him. As the weight of this present darkness feels like it is crushing us from all sides, let's remember that the God who spoke this world into existence has promised us that He is in control and will make all things new in the end.
Grace and Peace is Ours in Christ Jesus:
"Grace to you and peace from God our Father and the Lord Jesus Christ." Between Paul, Peter, and John, grace and peace in Christ is the opening greeting to 17 epistles in the New Testament. Obviously, this is no accident. I believe the Holy Spirit inspired this opening statement in so many Epistles because this is a foundational truth in our Christian lives. Through the grace we have in Jesus, we are given peace, peace with God and peace in the midst of things that would otherwise be overwhelming, even scary. You are familiar with Paul's exhortation to the Philippians when he says:
"Rejoice in the Lord always; again I will say, rejoice. Let your reasonableness be known to everyone. The Lord is at hand; do not be anxious about anything, but in everything by prayer and supplication with thanksgiving let your requests be made known to God. And the peace of God, which surpasses all understanding, will guard your hearts and your minds in Christ Jesus" (Philippians 4:4-7 ESV).
Peace from God guards our hearts from anxiety and fear.
Love Casts Out Fear:
"There is no fear in love, but perfect love casts out fear. For fear has to do with punishment, and whoever fears has not been perfected in love. We love because he first loved us" (1 John 4:18-19 ESV).
The context of this well known passage is the love of God freeing us from ultimate judgment through the finished work of Christ on the cross. John makes the case that when we understand the love that God has for us and the eternal security we have in Him, it produces in us a love for others and a confidence in our position in Him, which leaves no room for fear or the fruit of fear.
The bottom line is this: We are fearful when we take our eyes off of the eternal realities of who God is and what His Word says.
Because even if the worst-case scenario happens, if your greatest fear is realized, this life is still a vapor in the wind compared to eternity, and in eternity, all things will be made right. In light of that, our call as Christians in the midst of any and all circumstances is to shine the light of Christ. No matter who is president of the United States, no matter how threatened our "freedom" is, no matter how upside-down and ungodly this world becomes. If we can show the nature of our Lord by walking in the Fruit of the Spirit, full of love, joy, peace, patience, kindness, goodness, faithfulness, gentleness and self-control– perhaps we will be able to make a difference in the only way that will ultimately matter. Perhaps God will use us to bring someone who is lost in the darkness, to a saving, peace-bringing, love-imparting, hope-infusing faith in Jesus Christ. So that they too can rest in the words of Jesus:
"Peace I leave with you; my peace I give to you. Not as the world gives do I give to you. Let not your hearts be troubled, neither let them be afraid" (John 14:27 ESV).