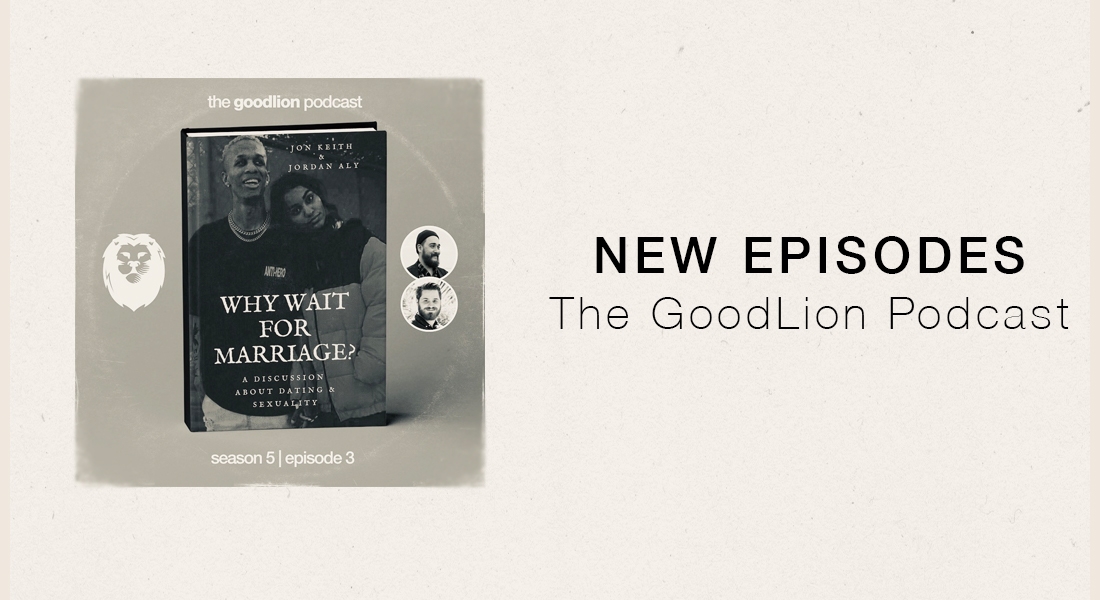 Aaron sits down with his old friend Jordan and her boyfriend (now fiancé since the time of this recording!) Hip-Hop and R&B artist Jon Keith to discuss dating, sex, and waiting for marriage to engage in sexuality. In this culture it's harder than ever for couples to wait, and many don't even really have a theology for "why" they should wait or what the purpose is.
Many people who have struggled and made mistakes in this area are constantly battling guilt and shame and finding it difficult to feel right with God. In this episode, Jordan and Jon Keith have a candid and open discussion about the reality of the struggle of sexual sin, temptation, porn, guilt, shame, hope, redemption, and repentance. They describe what it looks like to follow Jesus in today's sexually saturated culture, and what it looks like to walk through this struggle as a couple. It's a great discussion and we hope it points you to Jesus and helps you follow him closer in your romantic relationships!
–––
The GoodLion podcast is a show by Aaron Salvato and Brian Higgins, the founders of CGN's GoodLion Podcast Network. Each episode, their goal is to ask hard questions, push past easy answers and always look to Jesus, the God who is not safe but is very good.