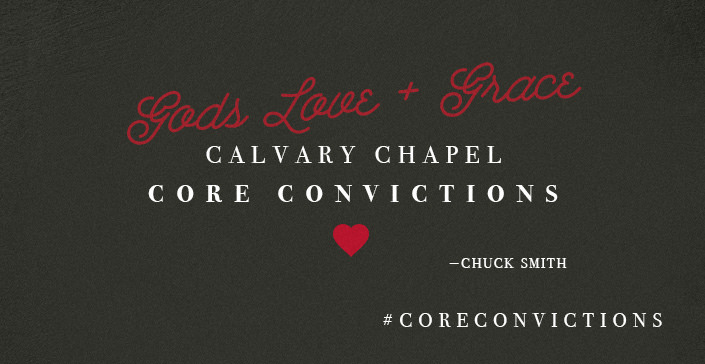 What are the defining characteristics of the Calvary Chapel Movement?
In this series, members of the Calvary Chapel Association Leadership Council define some of Calvary Chapel's historic Core Convictions on key topics such as ministry, church leadership, theology and more.
Grace has been defined as God's unmerited favor. In contrasting grace, mercy and justice: I see that justice is getting what I deserve, mercy is not getting what I deserve, and grace is getting what I don't deserve. I don't deserve the blessing that He bestows daily on my life. In Newell's commentary on Romans chapter 6, he has some great comments on grace. He declares that it is God acting freely, according to His own nature of love, with no promises or obligations to fulfill. Furthermore, God is acting righteously in view of the cross, it is uncaused in the recipient: its cause lies wholly in the giver. God's love cannot act where there is cause or merit, it is absolute, it does it all. Thus, our proper attitude should be, to consent to be loved, though we are aware of how unworthy we are of that love. We must refuse to make resolutions and vows to be better (for that is to trust in our flesh). We should expect to be blessed, though we know how unworthy we are. Satan would have me to focus on myself, and when I do, I can see many reasons for God to withhold His blessings. Yet, when I focus on His grace, I expect and receive abundant blessings that never end.