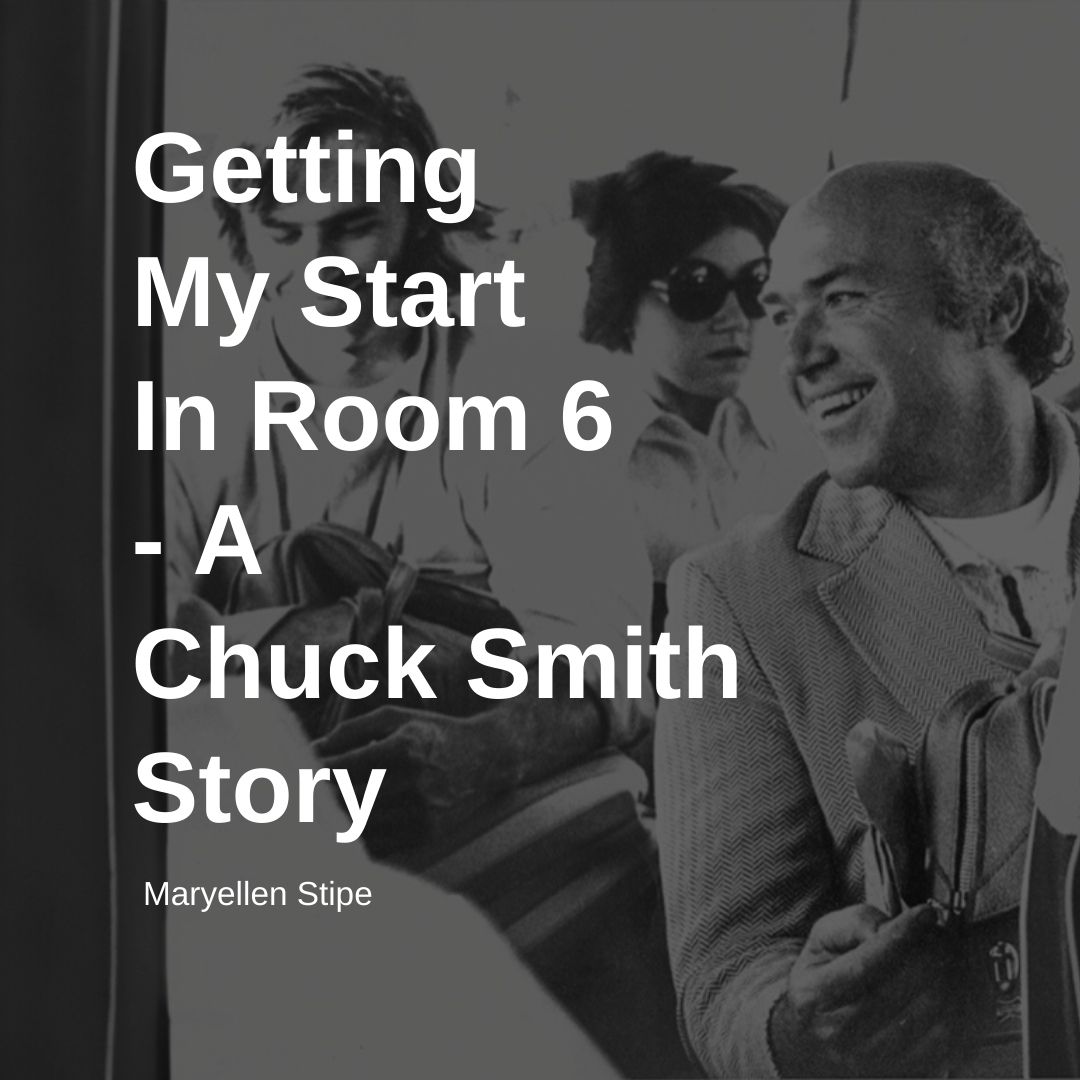 It is hard to believe that our beloved Pastor Chuck has been gone for a decade. I remember how honored my husband, Tom Stipe, was to be among those chosen to eulogize his spiritual father. We discussed what he would express, and it did not take Tom long to decide. He would highlight Chuck's faith and willingness to take a risk when he allowed a nineteen-year-old like him to be launched into ministry. That night, he underlined how Chuck had platformed him and a massive team of youthful ministers and how forever grateful Tom was for what he did.
Tom and I were friends when we first came to Calvary Chapel in 1969. And it was early in 1970 that Tom was given the opportunity that would change his life forever. After praying like crazy, Tom approached Chuck and boldly shared that he was in Bible College and had been a youth director. Tom explained how his call to the ministry had been affected during his short time at Calvary and what a blessing it would be if Chuck would allow him to serve at the church. Tom told Chuck that there was a call on his life to teach his generation. Without any hesitation, Chuck told Tom to plan to prepare a message for the following Tuesday night. Tom was incredulous as he heard Chuck say he would give Tom a chance, and "they" would see how it would go.
The "they" who would see how it went was Pastor Romaine. He stood in the back, calmly listening to Tom's every word. When the study was over, Romaine put his arm around Tom and, with a slight smile, said, "So, do you think you can do that again next week"? And as it turned out, the next week, Chuck listened, and the rest of the story is history. Tom was on the team.
The team back in those days did not have offices. In the "little chapel." Chuck had an office, his secretary had an office, and everyone else was on their own. The young men "trying out" for the team were relegated to "Room 6." Room 6 was a Sunday school room hijacked during the week by all the "ministers in training" as a place to go and wait to serve. Tom would pick me up from my nearby high school after school and head to Room 6. In those days, clusters of young people hung around the courtyard of the little chapel almost all the time. Hippies, musicians, and wayward kids of every shape and description who had accepted Jesus, many sharing one thing in common: they had broken lives.


As the pastor, Chuck could not possibly minister individually to all the many young people with needs. So incredible as it may be, he let us (Tom, Chuck Smith, Jr., me, and others willing to volunteer, mere teenagers) sit in Room 6 and welcome people who wanted ministry. I could share many episodes of what happened in Room 6. What I remember most is that Chuck Smith not only let it happen but was always affirming of us all. He would stick his head in the room to encourage us. Still, in the end, it was clear that he trusted us to depend on the Holy Spirit and, out of that anointing, to minister to others. Let it be known that Chuck, as a coach, also instilled character. Chuck expected us to be faithful servants, hard workers, and students of the Word.
Years later, as a pastor's wife with years of ministry under my belt, I would think back to those formative times in our lives and marvel at what Chuck did as the pastor of the Jesus Revolution. First, he let it happen; he welcomed thousands of hippies and wanna-be hippies into his church. And then somehow, he coached a vast team of us into becoming influential leaders in the Body of Christ.
While many remember Chuck as Papa Chuck, I also remember him as a great coach. He seemed to not be watching but always had his eye on us, encouraging those with true gifts to try the next ministry challenge and never seemingly worrying about the possibility of the ramifications of failure. As a female and a very young pastor's wife, he encouraged me, just like the guys, and as a result, I never looked back.
Today, my much-loved helpmate Tom is with Chuck in heaven. As I remember Chuck, I appreciate that he not only raised a young team of warriors for God but was also willing to let a young woman like me on the team. Over fifty years later, I am still a counselor and teacher in the ministry. I will be forever grateful to Chuck Smith for the chance he gave me and so many young people like me to minister under his careful watch.
I am very thankful that I got my start in Room 6.