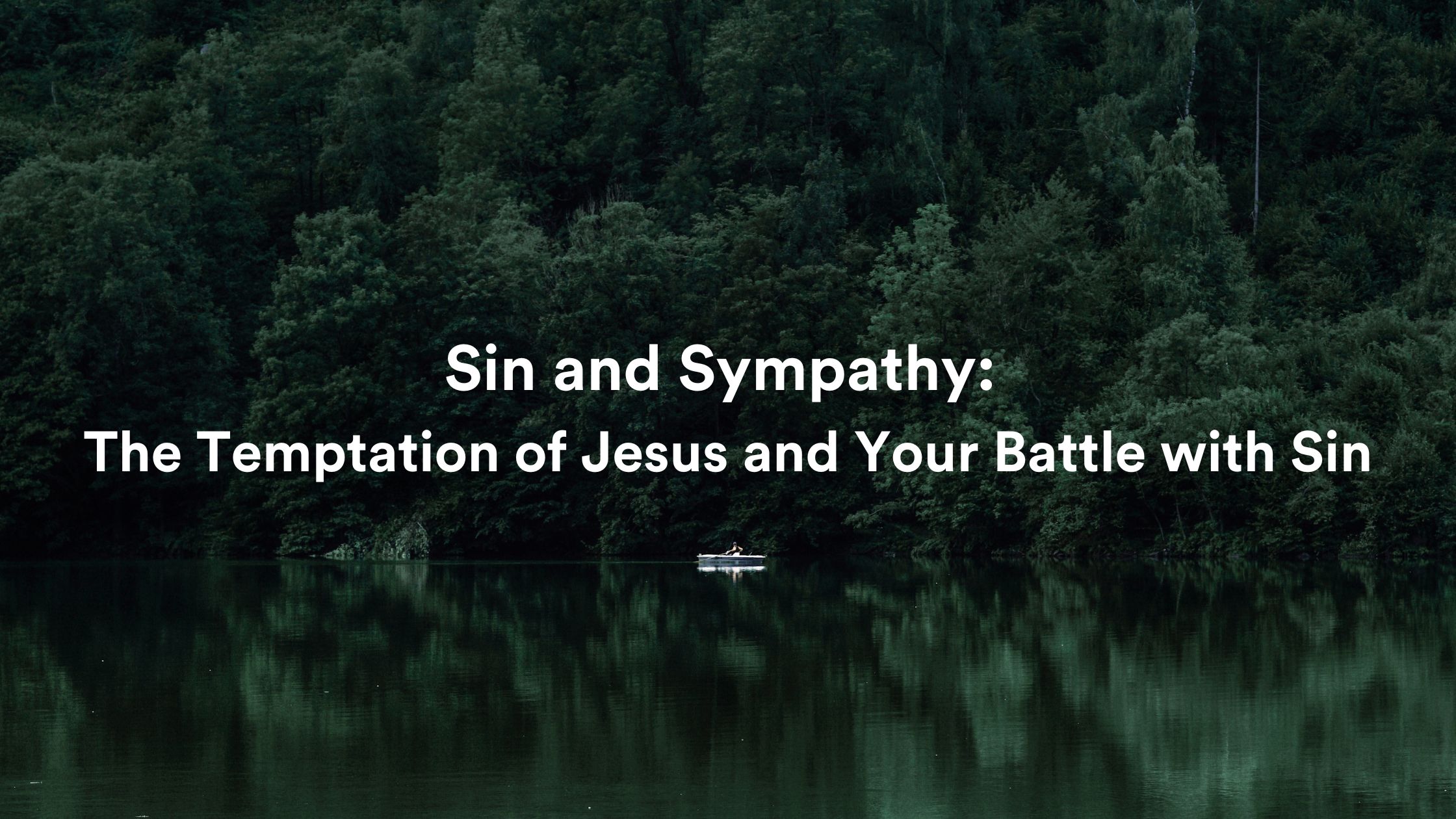 I'm a pastor, and I sin.
Some of my biggest failures and bad decisions have been committed after I became a Christian and entered vocational ministry. I remember thinking I probably wasn't going to sin or be tempted to sin as much anymore when I first became a follower of Jesus- then ten minutes went by! Over the twelve years that have past since I first met Jesus, I've continued to see that even though I truly believe the gospel and that many habits have genuinely been transformed in my life, there is still a relentless enemy lingering underneath my skin- indwelling sin and temptation.
Paul talked about the Jekyll and Hyde battle with temptation we deal with in Galatians 5:17: "For the flesh lusts against the Spirit, and the Spirit against the flesh; and these are contrary to one another, so that you do not do the things that you wish." (NKJV)
Our understanding of the ongoing reality of temptation in our lives is often progressive.
For most pastors, there is a shared process through which we come to understand how deep and challenging temptation continues to be at each stage of our lives:
When we first meet Jesus we think, "Now that I've become a Christian, I will be tempted less!" Nope.
When we start a family we think, "Well now that I'm getting married and having kids I will be tempted less!" Nope.
When we become pastors we think, "Ok, now that I'm getting ordained and entering ministry I will be studying the Bible daily. Certainly now, I will be tempted less!" Nope. The dreaded enemy of indwelling sin and temptation persists! In many ways, the war against temptation and sin only seems to get more difficult as we go.
What hope do we have? Let me share a few things Jesus uses on a daily basis to minister to me in the ongoing war with temptation and failure:
Temptation itself is not sin
"But each one is tempted when he is drawn away by his own desires and enticed. 15 Then, when desire has conceived, it gives birth to sin; and sin, when it is full-grown, brings forth death." (James 1:14-15 NKJV)
Temptation is an inward prompting to give in to sinful fantasies and actions. But notice, temptation "gives birth" to sin according to James. That means temptation and desires that prompt you toward sin are not necessarily actually sinful. There is a difference between feeling inward promptings to lust after someone and actually taking the plunge into fantasy land. The temptation and desire to lust are not sin; It's when we respond to temptation with fantasy and/or action that we sin. So our goal isn't primarily not to be tempted but to not RESPOND to temptation with sinful fantasy and actions.
Because Jesus experienced temptation, He sympathizes with us through our temptations
I know that to say Jesus was tempted to sin sounds straight up heretical! And if the Bible that Jesus ultimately wrote didn't give a lot of real estate to declaring that it is true, I wouldn't believe it either, but it does. One clear passage on this is Hebrews 4:14-16:
"Seeing then that we have a great High Priest who has passed through the heavens, Jesus the Son of God, let us hold fast our confession. 15 For we do not have a High Priest who cannot sympathize with our weaknesses, but was in all pointstempted as we are, yet without sin. 16 Let us therefore come boldly to the throne of grace, that we may obtain mercy and find grace to help in time of need." (NKJV; emphasis added)
According to verse 15, when you are feeling crushed under the weight of temptation, Jesus sympathizes with you! He is still in your corner. And He doesn't merely sympathize with you because He is God and omniscient and therefore knows what you are going through. No! He sympathizes with you because He has been tempted just like you! He has experienced human weakness. He has experienced the intensity of satanic opposition and temptation (see Matthew 4)! Therefore, when He sees you battling the pressures of temptation, He feels sympathy and compassion toward you, and not condemnation.
Sympathy for Sinners
This is the gospel. Jesus NEVER CROSSED THE LINE OF TEMPTATION! We need to be clear about that. And because He successfully experienced and over-powered temptation without sinning, He was able to live a perfect human life. As a result, when you came to faith in Christ, the Father credited the perfect, sinless life of Jesus to you. He considers Jesus' life to be YOUR life. And for the rest of your days He chooses to see only the perfect righteous life of Jesus when He looks at you as far as your ultimate salvation is concerned. That is why Jesus can be your sympathizer in the struggles of temptation. And that is why, as a Christian, you are accepted by a Holy and Just God on your best and worst day.