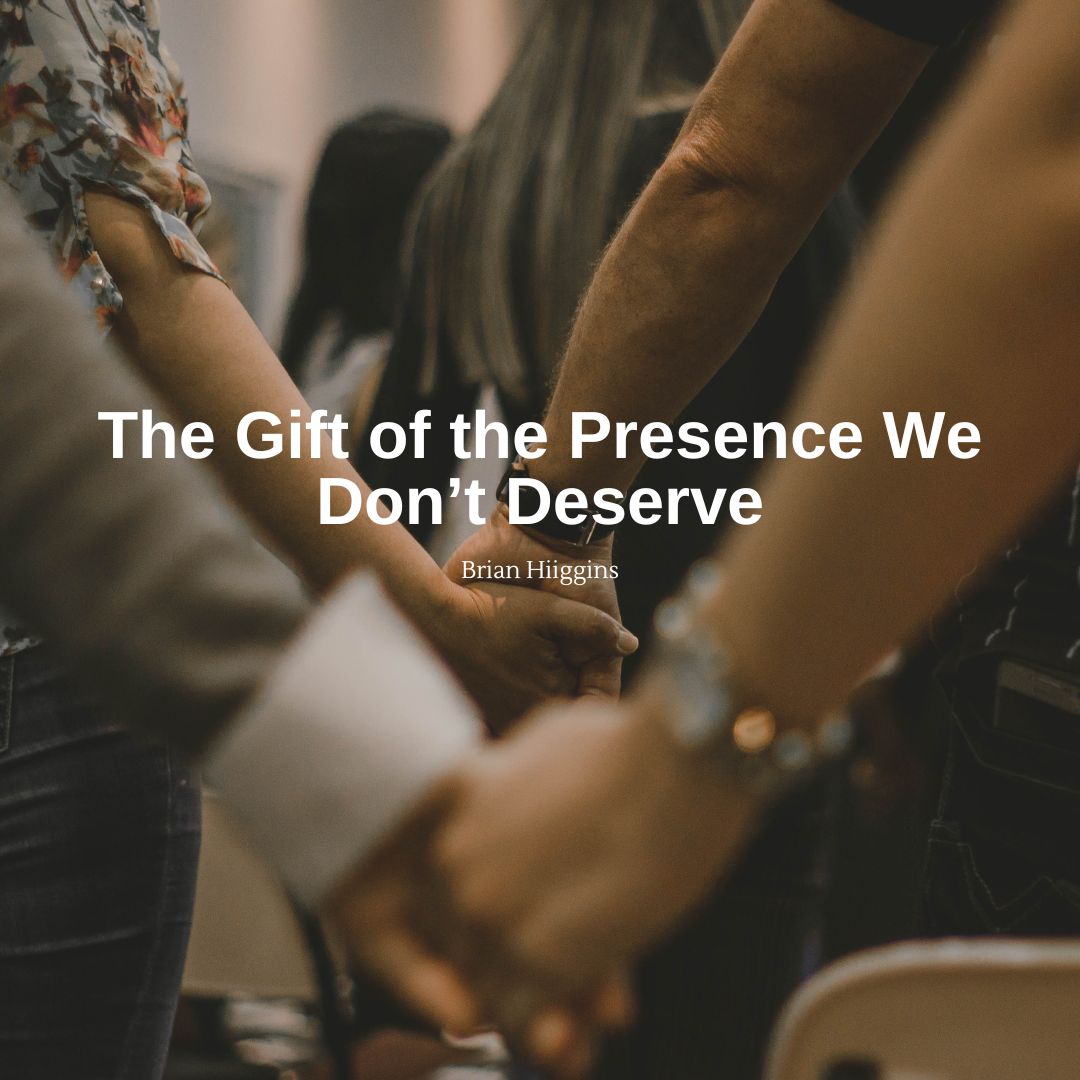 My wife and I aren't fancy people. We don't like to dress up, feel odd in upscale restaurants, and generally prefer dates where comfy pants makes sense.
Which made one dinner on our honeymoon incredibly awkward. We decided to do one fancy dinner in Paris. So I found a restaurant on Yelp, called for a reservation, and got ready to join high society.
One important note if you're in France: no one eats dinner at 7 p.m. I should've guessed that after the host practically laughed at my reservation request, but it became clear when we arrived at the restaurant. Every server was better dressed than us, each meal had a name we couldn't pronounce, and the staff served us with a demeanor that asked "do you guys really belong here?"
That's the question we all dread. No matter what's going on, we want to know we belong.
It's a desire we take with us even to church. We, as God's people, belong in God's house. It adds up. If we've been saved for a while, it feels natural.
But is it?
I'm not trying to say God doesn't want you. I'm also not trying to stir up fears of you not belonging in your church.
What I'm saying is that meeting with God is a big deal. Making the statement "I belong with God" is revolutionary. And it's not a statement we should let lose its value.
In 1 Kings 3, Solomon asks God for wisdom to lead the people. That wisdom he receives is put on display in an odd but insightful ruling he gives. Two women come to him with a baby that had passed away, each woman claiming the dead baby belongs to the other one, and Solomon cuts through the act.
That's not the interesting part to me (although there's a lot there). What's interesting to me is verse 16.
"Now two prostitutes came to the king and stood before him."
I know I felt out of place at the fancy restaurant, but this is a whole new level.
While these women came to Solomon with a request, I doubt they came in boldly. No marching around like they owned the place. Probably looking down to avoid the judging glances directed at them. They arrived in shame. The palace itself reminded them of how broken they really were.
I'm not trying to pile on these women. In fact, I think you and I are a lot more like them than we care to admit.
It's a beautiful thing that God welcomes us, but let's remember it's not a right we deserve. Left to ourselves and apart from the blood of Jesus, we don't deserve to come into his presence. You didn't earn God's love.
In 1 Peter, the author describes the unfolding history of salvation. He mentions the prophets speaking mysteries they didn't fully understand. He references the Holy Spirit guiding these people along, even as they sought to understand the full plan. And lastly, he mentions angels desiring to understand it fully.
Here are the verses I'm talking about:
"Concerning this salvation, the prophets, who spoke of the grace that was to come to you, searched intently and with the greatest care, trying to find out the time and circumstances to which the Spirit of Christ in them was pointing when he predicted the sufferings of Christ and the glories that would follow. It was revealed to them that they were not serving themselves but you, when they spoke of the things that have now been told you by those who have preached the gospel to you by the Holy Spirit sent from heaven. Even angels long to look into these things."
Now, I know these verses are showing us the angel's excitement over God's plan of salvation. But I wonder if part of it reflects their curiosity regarding why God would save such broken creatures. I wonder if they, like the palace guard perhaps thought about the prostitutes in 1 Kings, ask themselves if we really belong.
And this is where both stories become the same. The answer is no, we don't belong. But the king welcomes us anyway.
Solomon never makes the prostitutes prove their worth. Instead, he, as their king, simply welcomes them. Jesus, our great king, doesn't ask us to prove our worth either. He simply welcomes us because he loves us.
When it comes to your church, remember that there are likely people there similar to those women in 1 Kings. They want to be welcomed, but they read into every glance and every conversation that ends abruptly. We have the chance to help show people that God actually wants them. Let's show people the love that God has for them.
But let's also remember we need that same love. We don't run the church. We don't stand above God. We are merely broken beggars who found a home because the king said so. Let's never lose sight of who we really are: broken, shameful people with a wonderfully gracious king.