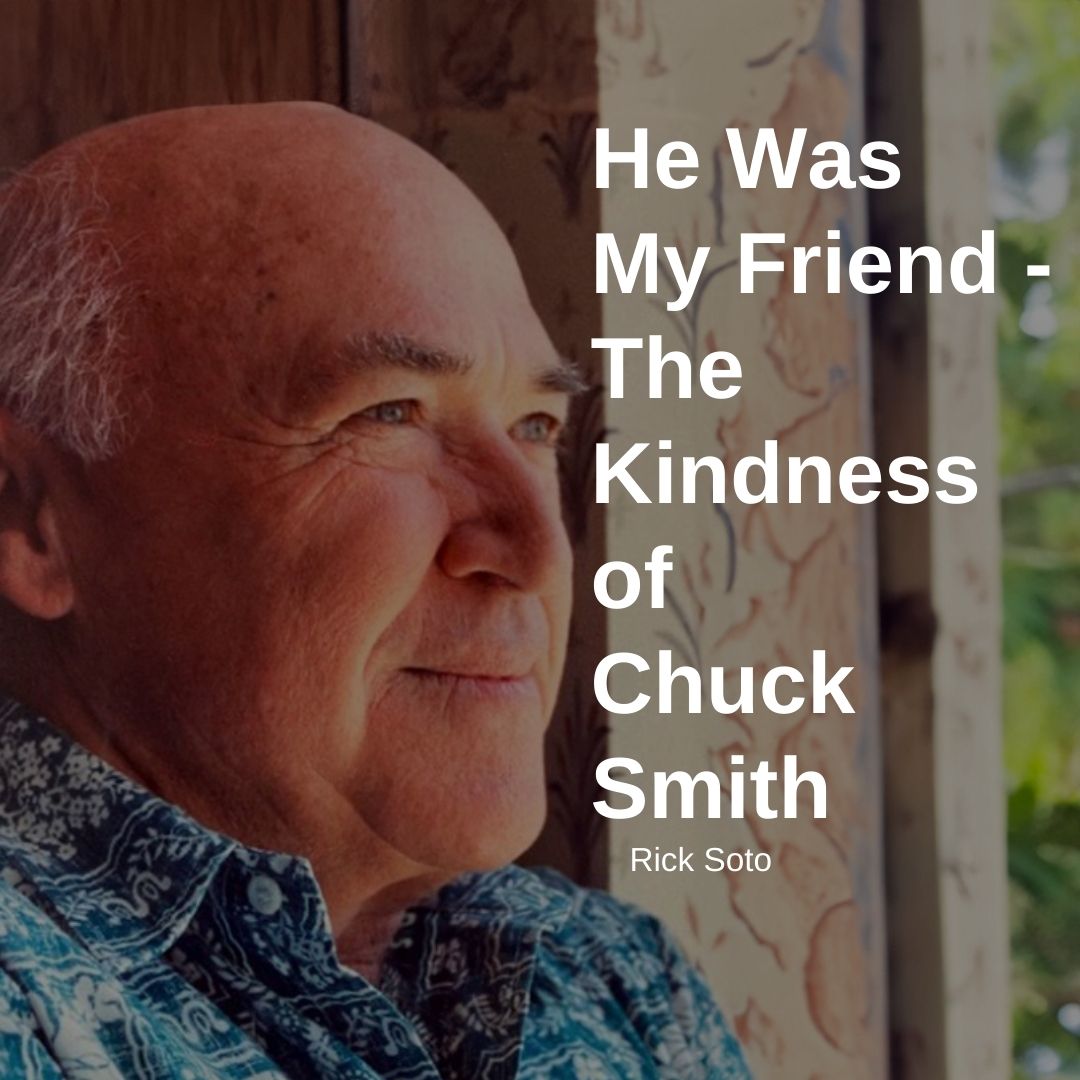 Only in the later years of Pastor Chuck's life and ministry did I have the pleasure of personal interactions with him. I was at Murrieta, when the Bible College was located there, and in a difficult season of life. It seemed like a thousand pastors were huddled around Pastor Chuck's golf cart and carrying on. He was laughing so hard that I stopped to eavesdrop on the fun.
While standing on the far outside of that social circle, Pastor Chuck made eye contact with me, and I got nervous. He called out to me and told me to hop in his cart. Everyone stared at me, and a few of them confirmed that I won the lottery: Pastor Chuck wanted to spend time with me. I had no idea what was coming.
Pastor Chuck asked me a few basic questions as we drove around the property, and I shared that I was not in a good place. He just kept smiling and laughing a good bit, and none of that seemed out of place. We parked in a shady spot, and I thought I was about to receive the instruction manual for ministry. Instead, I learned how to draw near to the Savior.
Pastor Chuck looked at me and said, "You're actually highly intelligent, I can tell just talking with you, and you're overthinking because you can." Then came the classic Chuckism, "Keep it simple; it's not more than that," he said, "Keep it simple, and you will see how much the Lord does."
I didn't get saved at Costa Mesa, and as a young Pastor, I was grafted into the vine of Calvary Chapel, and sometimes always felt like a bit of an outsider. Pastor Chuck asked me if I wanted to be a Calvary Chapel Pastor. Technically, I already was but knew he was saying something deeper.
I said, " Ya, I would love to be a Calvary Chapel Pastor."
Then Pastor Chuck smiled, laughed again, and said, "You're in."
Then I said, "I'm stoked."
But what came next is what floors me even to this day. Pastor Chuck said, "Let's be friends."
I never imposed on that act of kindness by calling Pastor Chuck and asking for favors. I simply received it as kindness and love with tremendous gratitude. To my utter surprise, in rooms full of thousands, if I were walking by, he would motion to me to come over, remember my name, enthusiastically introduce me to whoever was around, and make me feel like the most important person in the room.
I learned more about Christ-like leadership sitting in a golf cart with Pastor Chuck Smith than the hundreds of books I've read.
I love that man. He was my friend.