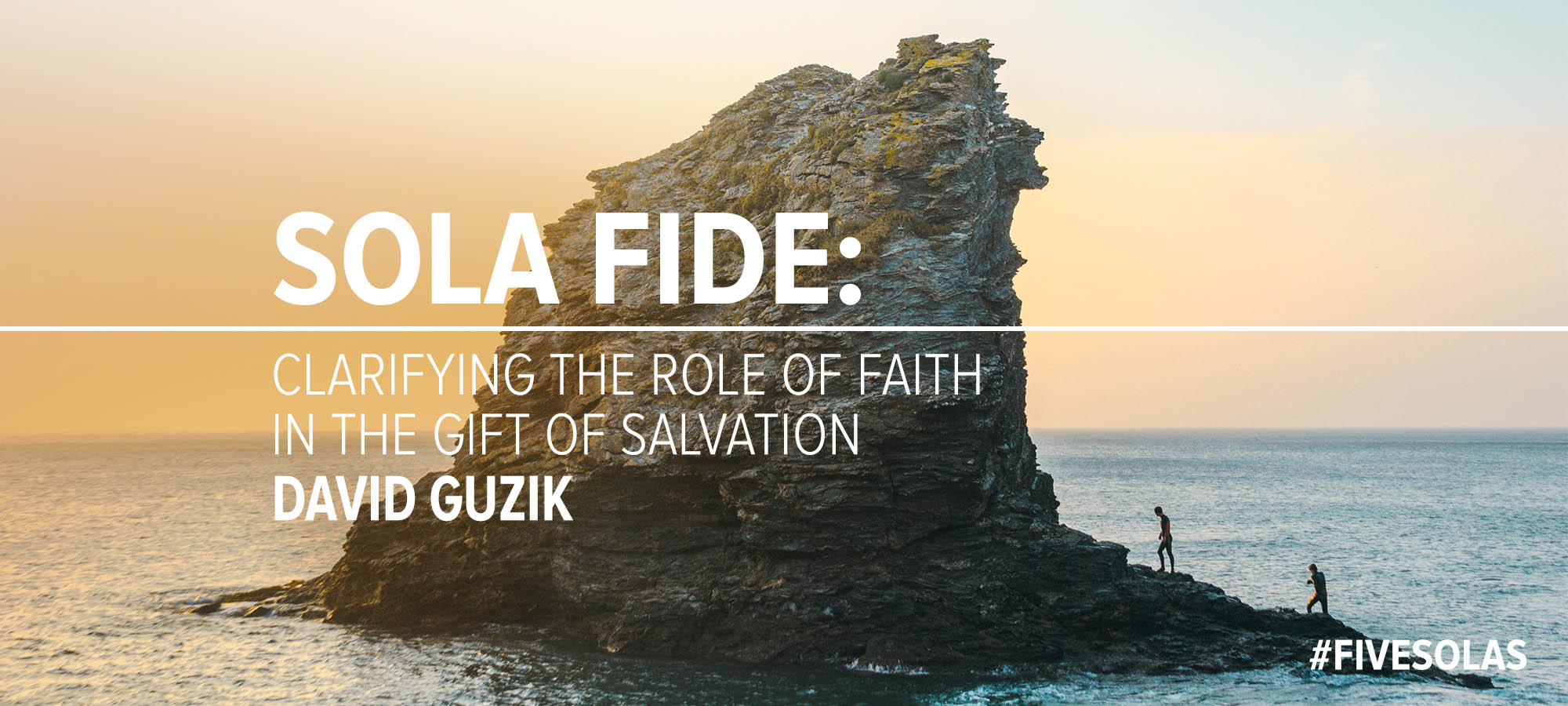 Most historians mark the start of the Protestant Reformation to the 1517 publication of Martin Luther's list of 95 complaints against a practice known as selling indulgences. This year (2017) marks the 500th anniversary of that great event. Tourists are flooding the great cities and sites where Luther's reformation unfolded, and people are thinking and talking about the great ideas of the Reformation.
Those ideas are often expressed in a series of five statements called the five solas. The classic sola statements of the Reformation were and are:
Sola Scriptura (Scripture Alone)
Sola Fide (Faith Alone)
Sola Gratia (Grace Alone)
Sola Christus (Christ Alone)
Sola Deo Gloria (Glory to God Alone)
A previous article discussed the idea of sola scriptura (scripture alone). Here are some thoughts on the second statement, sola fide – "faith alone."
Christians of every background understand the value of faith and know that in part, being a Christian means believing in Jesus Christ and what He did for us. Yet the cry of the Reformation was not faith, but more specifically, faith alone. The idea was that we receive forgiveness of sins and are made right with God on the basis of our faith alone.
This means that the only thing we contribute to the receiving of our rescue is faith.
Not faith and our good deeds. Not faith and our promises to do better in the future. Not faith and ceremonies, but faith alone. This was one of the things that set the preaching and writing of Martin Luther and the other reformers apart from the Roman Catholic Church and even the Eastern Orthodox Church. All Christians believe that faith is important and has a place in our salvation; not all believe in faith alone. Some believe in faith plus something.
It's important to remember that faith is not some kind of great work that makes God in debt to us. We don't deserve salvation because of our faith. In this sense, faith is simply believing what God said is true and trusting that He keeps His promises.
Think of it like this: Faith is not calling God a liar.
It means that when God says something or makes a promise, we believe He is true and can be relied on.
So, when God tells me that I am a sinner who needs a Savior (Romans 3:23), I believe Him. When God says that my sin will lead to eternal death (Romans 6:23), I believe Him.
When God says that Jesus died for me and for my sins while I was still a sinner (Romans 5:8), I believe Him. When God tells me that if I put my trust in who Jesus is and in what He did on the cross for me I can be saved (Romans 10:9-10), I believe Him. I regard God as true and worthy of trust in everything He says and promises. Because of all this, I don't deserve any credit for my salvation. My faith doesn't actually rescue me; it simply receives what God promised by His grace. Believing God is true and is not a liar doesn't make me a wonderful person; that's just common sense.
We may also add that this does not mean that good works and our commitment to God are not important. The Apostle Paul (in places like Titus 2:14 and 3:8) and the Apostle James (James 2:14-19) and others in the New Testament told us how important our good works are. This idea has been expressed by a famous phrase: "Faith alone saves; but the faith that saves is not alone." When faith is real, it will have good works with it.
If faith doesn't have good works with it, one can sincerely question if that faith is real.
One last thought regarding faith. In the Bible, faith usually carries the idea of much more than simply believing something to be true. It includes that, but goes much further. The Biblical idea of faith has the further idea of trusting love. It has the sense of to trust in, rely on and cling to. Faith is trust, and we trust God because He loves us and we love Him in response. That kind of faith alone receives what God so graciously gives us in Jesus Christ.