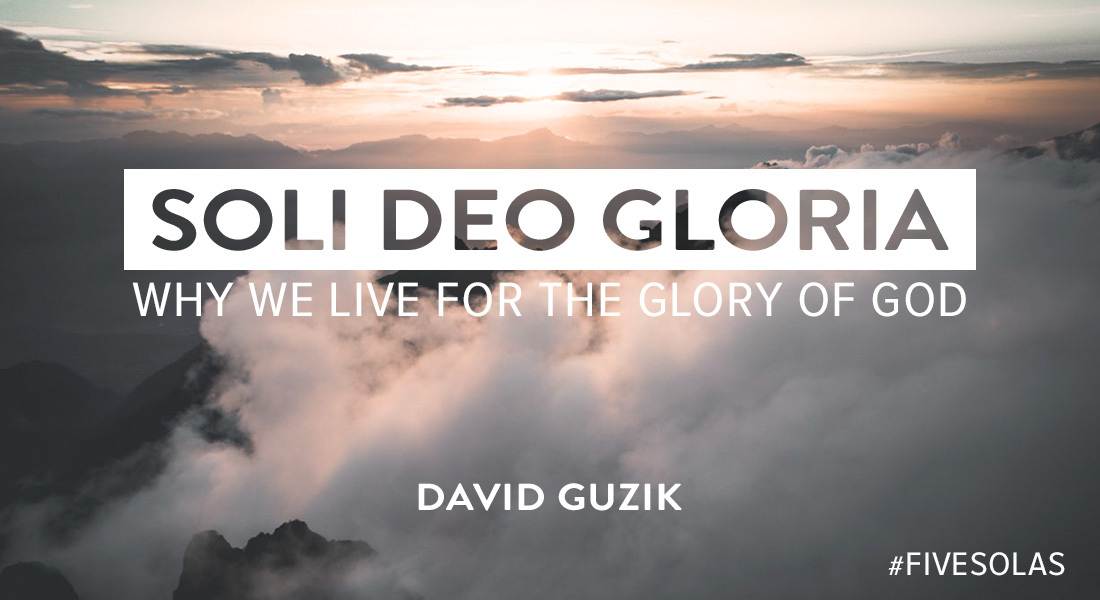 2017 is a special year, marking the 500 year anniversary of a world-changing event: the start of the Protestant Reformation. It's really not fair to mark one point alone for this revolution of faith and practice in Europe and the world, because it was the product of forces that developed over many decades.
But Martin Luther's October 31, 1517, declaration of 95 complaints against the practice of selling reductions to the penalty of sin is a pretty good place to say, "Here it started."
The great men of the Reformation – Martin Luther, Ulrich Zwingli, John Calvin and those associated with them – declared their beliefs in a series of solas (in Latin, one would say the plural as solae). Sola means "alone" or "single." We get our words "solo" and "solitary" from this Latin root. The classic sola statements of the Reformation were and are:
Sola Scriptura (Scripture Alone)
Sola Fide (Faith Alone)
Sola Gratia (Grace Alone)
Solus Christus (Christ Alone)
Soli Deo Gloria (Glory to God Alone)
In this article we want to consider the final aspect: Glory to God Alone.
In most lists of the five solas, this comes last for a good reason. It's because it is the logical result of the previous four solas. If we properly understand the first four sola statements, they will lead us to the final statement, "giving glory to God alone."
If we let scripture alone be our guide, we listen to God's voice above all others. We understand that what God says matters more than anyone or anything else. This gives God the glory He alone deserves, as the heart, voice and mind that should be regarded above all others.
If we let faith alone be our reception of God's rescue, we understand that we don't deserve any credit for what God does for us. We simply receive by faith what He so generously gave to us. This gives God the glory because we understand that we can't save ourselves; Jesus must rescue us.
If we let grace alone be the grounds on which God rescued us through the person and work of Jesus, we understand that it is not by grace and faith, not by grace and good deeds, not by grace and a good heart and not by grace and human initiative. It is by grace alone. This gives God the glory because He alone gets the credit for the past, present and future of our salvation.
If we let Christ alone be our salvation and center of life, it means that it isn't through a mere man or institution that we are made right with God, it is by the person and work of Jesus Christ alone. This gives God the glory because it properly puts the focus on Jesus and takes it off everyone and everything else.
In this we see that one of the great works of the Reformation was to once again put the focus on God and His glory.
Because we are made in the image of God, we are capable of astonishing achievements of many kinds. We see what men and women can accomplish in art, science, engineering, athletics, and intellect and so easily put our emphasis on man instead of God. Yet, mankind at his best and greatest is still far short of God. He alone deserves the glory and honor that the first four sola statements illustrate.
This leads us to a practical point. We should resolve that, God helping us, we will give greater interest, care and effort to advance the glory of God instead of the glory of self, of our congregation or of our particular group in God's greater family. As many men and women of God have warned, "don't touch the glory," let the honor and credit go to God and no one else. Everyone should have this sentence over the life and work for God: Glory to God Alone.